2011 Living hands on – Teaching workshop
Teachers: Mette Bak Andersen & Jeremy Walton.
Partners: Kea Copenhagen school of design and technology, Living Design specialization of BA Design & Business.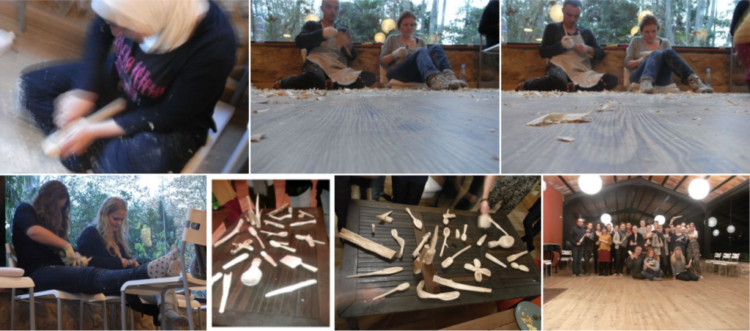 Teaching experience working up close and hands on with green wood, exploring production techniques, materials and personal aesthetics. And flow.
Images: working process and prototypes of students work.