2013 Copenhagen Materials – teaching module
Teachers: Mette Bak Andersen & Jeremy Walton.
Partner: Kea. Copenhagen school of design and technology, Living Design specialization of BA Design & Business.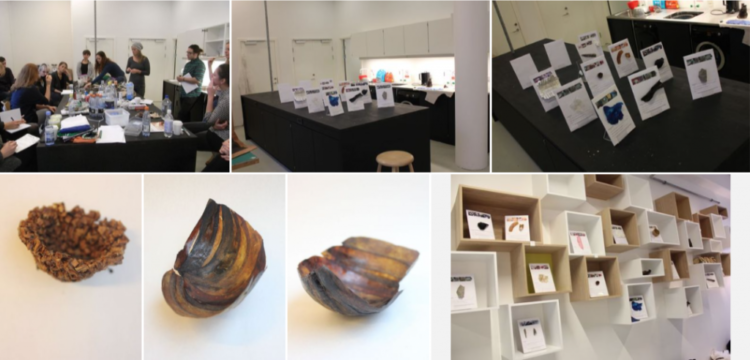 Teaching module exploring materials found in and around Copenhagen. In collaboration with Vesteforbrænding (Denmark's largest waste management and energy company) The students work with life cycle awareness and material fractions.
Continuing our local material sources the students find and analyze commonly recurring material sources, either waste materials from industry or social habits resulting in predictable material streams within the city. These resources are then explored to create new material opportunities. With a close awareness to the ingredients and later life cycle. The materials are communicated through material cards: point of source, ingredients and process recipe.
Images: working process and prototypes of students work.