2019 Critical design for startups – teaching module
Lecturer: Jeremy Walton.
Partners: Kea. Copenhagen's School of Design and Technology. BA Design & Business – Elective Module.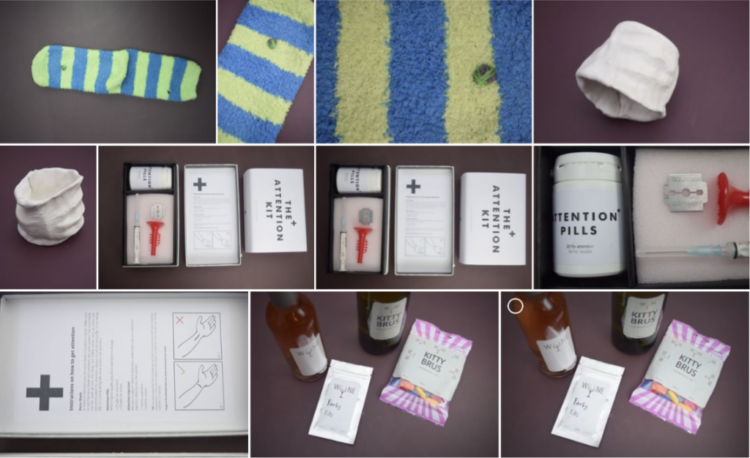 A teaching module that uses critical design and design intervention for start up companies to question the ethics, value proposition and essence of a business idea. Often involving business ideas that are aimed at using digital apps, these are explored in essence, through physical artifacts. Causing the students to question social responsibilities, in what the service they propose actually does. As well as questioning if, they themselves, really wish to devote the next years of their life to the core value proposition that the business is offering.
After applying various critical design methods such as useless design, diegetic prototypes or provotypes, the students used the artifacts in design interventions, that are then followed up by interviews, to collect data, findings and insights.
Examples are: A neck scarf with bells on, manually activated by an elastic pull handle, based on an app that would help people get out of awkward conversations. An alcoholic drinks device that makes drinking easily attainable, on demand and socially controlled, basically available 24 hours a day within minutes, when one person wants to drink, you all drink.
Images: working process and prototypes of students work.