JW002 Craft eBook – Wall Display
Design by Jeremy Walton
DesignYouMake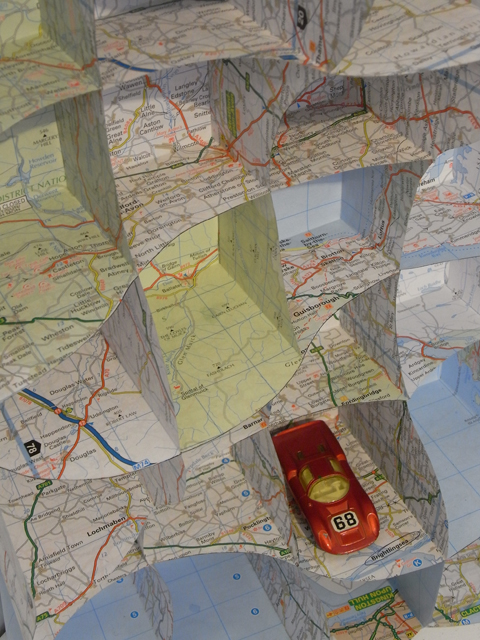 A wall display for small treasure. A modern day version of the old recy-
cled Type Case drawers that people hang on their walls and keep small
memories in. The wall display is made using one simple printable unit. This can be rotated to align with multiple units, allowing the wall display to grow indefinitely. The Ecraft book includes the templates, instructions and guidance on how to best cut, fold, join the units and inspiration and examples. One single unit take about 10 minutes to make and you can go
on making for hours. So relax and enjoy.
Based on the JW oo1 Wall Display using milk cartons, the second DesignYouMake book is a reduced size version that allows for printing the template directly onto paper that can be ran through a printer. Such as selected papers, old books, old road maps, unused accountancy books and out of date museum catalogues. If you can run it through a printer then you can reuse it.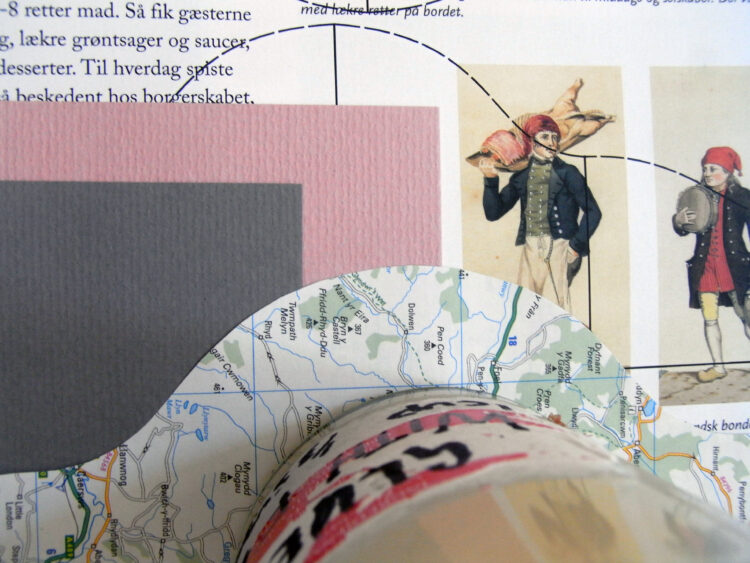 I've optimised the dimension for typical paper in two sizes found from A5 or A4 sheets and old books. Unlike the Milkcarton JWoo1, that are built in sets of 9 to create a mirrored unit, these are single cubes that mirror in an going repeat.
I did start salvaging an old set of encyclopedia britannica, but have not got past volume a-e.
Availability of download, varies, if it is not updated here, please get in touch and i'll send email you the pdf.
Materials: Paper. various
Production / Technique: paper and scissors, Ecraft book JWoo2
Dimensions: Multiples of 5 x 5 cm at 7 cm deep or 6.8 x 6.8 cm.
Dissemination:

Mooment exhibitions. 2009. Copenhagen Culture Night. Copenhagen
Museum of Copenhagen. 2011. Trash in the City. Copenhagen.
Fantasy Design in Community 2011: Ghent.

Relating projects: DesignYouMake, Ecraft book JWoo1,