Bagatelle – a decorative little nothing
Design: Jeremy Walton
Partner: Malte Gormsen cabinetmaker and interior joiner. And Johan Straarup's computer numerical control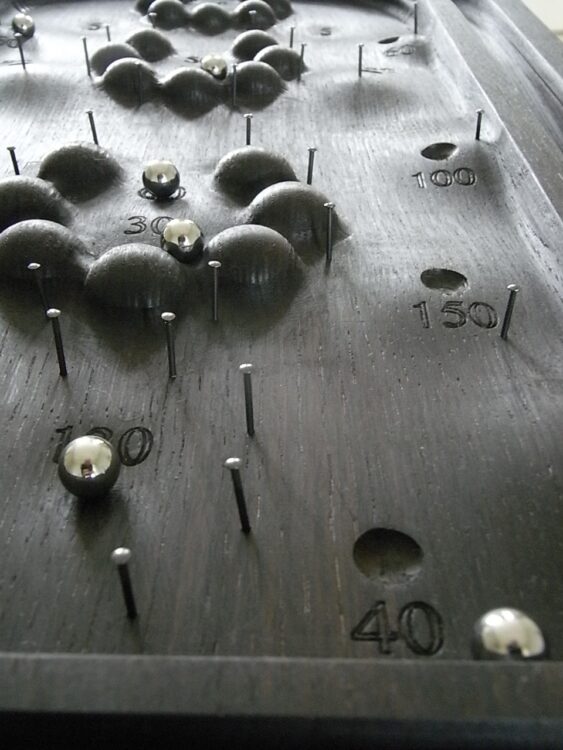 Exploring the use of Malte Gormsen's robotic arm milling machine. It's a fully analogue offline pinball table, complete with high scores, low scores, lost ball, return ball, risky ball, tinkling sounds and haptic solid woodiness. Along with some mental activity adding the scores up.
Using the robotic arm, I've taken a normally flat Bagatelle playing field and given it a contoured surface and some added features from pinball tables. Such as an extra (return) ball and a smash and release detail. The game is addictive, has texture, tinkly sounds as the ball hits the pins, woody sounds as the ball roles and knocks.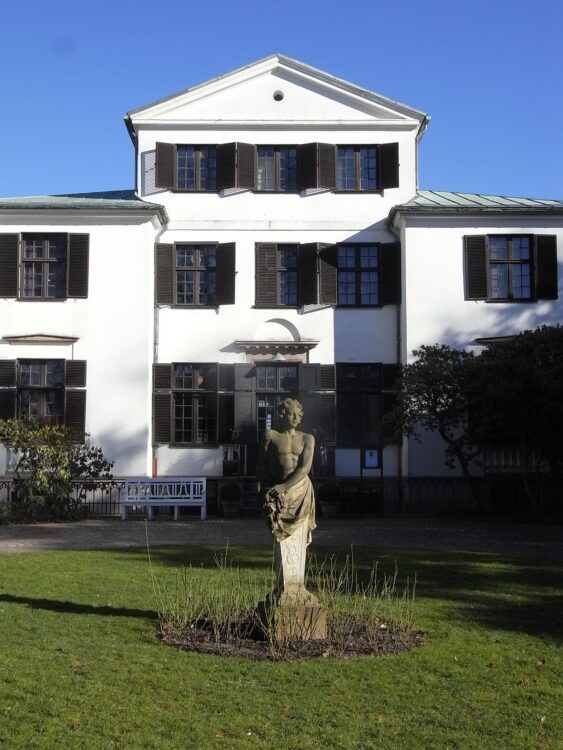 Inspired from the Danish Øregaard Estate and the French Château de Bagatelle. The exhibition theme was 'Petit' and held at the Danish Øregaard Estate. My question was, What furniture did people need in these summer play houses at the turn of the 19th century? Leading me to a story from the History of Château de Bagatelle.
The French château Bagatelle, originally built by the Comte d'Artois, Louis XVI's brother, is a glorified playground intended for brief stays, while hunting in the Bois and all done in a party atmosphere.
In 1777 a party was thrown in the recently completed house in honour of Louis XVI and the Queen. This party featured a new table game featuring a small table with raised edges and cue sticks, which players used to shoot ivory balls up an inclined playing field with fixed pins. The table game was dubbed "bagatelle" by the Comte and shortly after swept through France. [i] True story, supposedly.
Date: 2015
Materials: Smoked Oak
Technique: 5 axis cnc, Hammer and nails.
Dissemination:

SE 2015. 'Petit' at Øregaard Museum, Copenhagen. October 2015.

SE 2015. 'Petit' at Maison Du Danemark, Paris. January – April 2016.