Danish Antibodies – Dialogue Thread in Trapholt Museum's permanent collection
Design: Jeremy Walton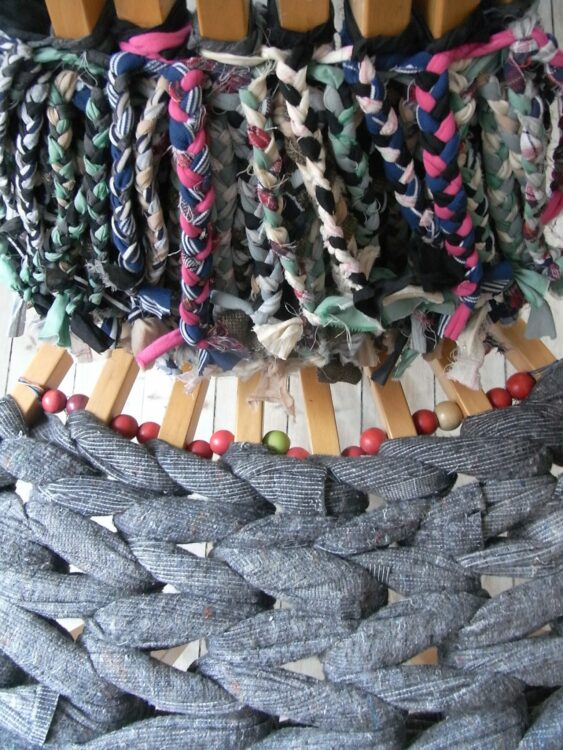 A reworked Dialogue Thread is taken in as part of the permanent collection at Danish Museum Trapholt. Initially being shown in a supporting collection as part of the Campana Brothers Antibodies exhibition 2014.
The Dialogue Thread stool is made based on a process of threading beads on a string. The salvaged legs are beaded together and then worked into with end of life cotton and fabric offcuts.
Date: Reworking 2014. Original 2009.
Materials: Salvaged chairs legs, recycled cotton fabric and shredded cotton.
Technique: Beading, weaving.
Earlier works: Dialogue Tread 2009. Gift of a Goat 2014.
Dissemination: Trapholt, 2014. Dialogue Thread. Danish Antibodies. Kolding Denmark.