JW001 Craft eBook – Milk Carton Wall Display
Design: Jeremy Walton
DesignYouMake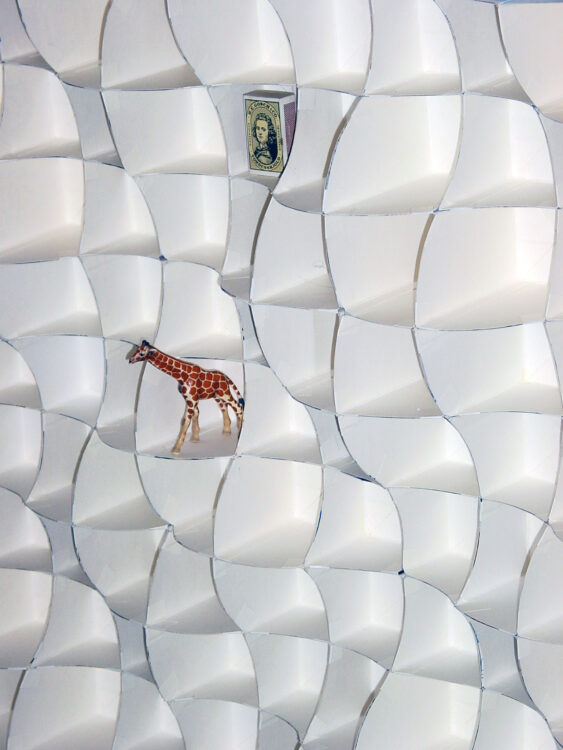 A wall display for small treasure. A modern day version of the old recycled Typecase drawers that people hang on their walls and keep small memories in. The craft eBook presents the inspiration, technique, simple making step by step guide and the all important templates for making the JW001 wall display using Tetra Rex' milk cartons.
It is based on a symmetrical 9 milk carton unit and can be rotated to join up with its diagonally opposite side. Allowing for the making of a large relief pattern that can be as large as you like.
It is a selected part from the original Water Drop Wall display.
If the link to the downloadable Pdf is not given here, then get i touch.
Material: Milk Cartons, staples or tape.
Production / Technique: Templates and scissors. Co-Production. DIY.
Dimension: 9 carton unit = 23 x 23 x 15 cm. multiplies.
Dissemination:

DesignYouMake 2006. craft eBook publication.
Factory for Art & Design, 2007: 'Design You Make'. SE-Furniture for the aged. Copenhagen

Relating Projects: Water drop, DesignYouMake, craft eBooks.