Social Comments – Electric Joey
Design: Jeremy Walton
Social Comments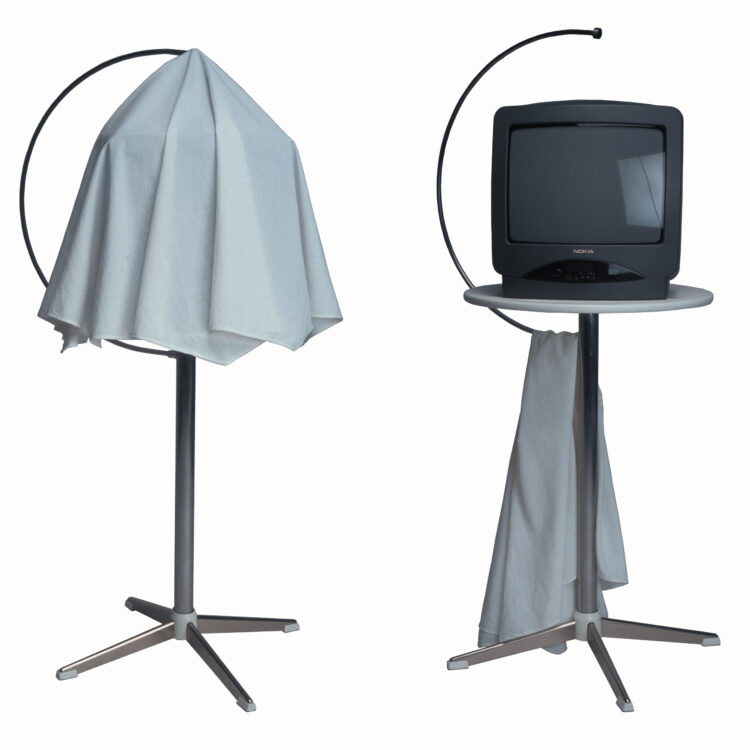 Simple unobtrusive TV stand with cover for small televisions suitable for rooms where the focus point is not always the telly. The design is inspired and comments on social observation of how we live. In this example in relation to the background noise of the constantly switched on television set. The TV stand and covers acts as a prompt to turn the television off and place it out of mind.
Materials: Chrome steel. Fire retardant Cotton. Painted Plywood.
Production / Technique: Self ethnography, fabrication.
Dimensions:
Dissemination:

Artifact, 2007: Electric Joey. Re-recognizing the essential of products. Published by Victionary. HonKong

Milan Furniture Fair, 2000: 'Electric Joey'. Salone Satelite. Milan

Relating Projects. Discursive design, Messenger, Dance floor for the homed.