Social observations – Danish Daily Products
Design: Jeremy Walton
Danish Daily Products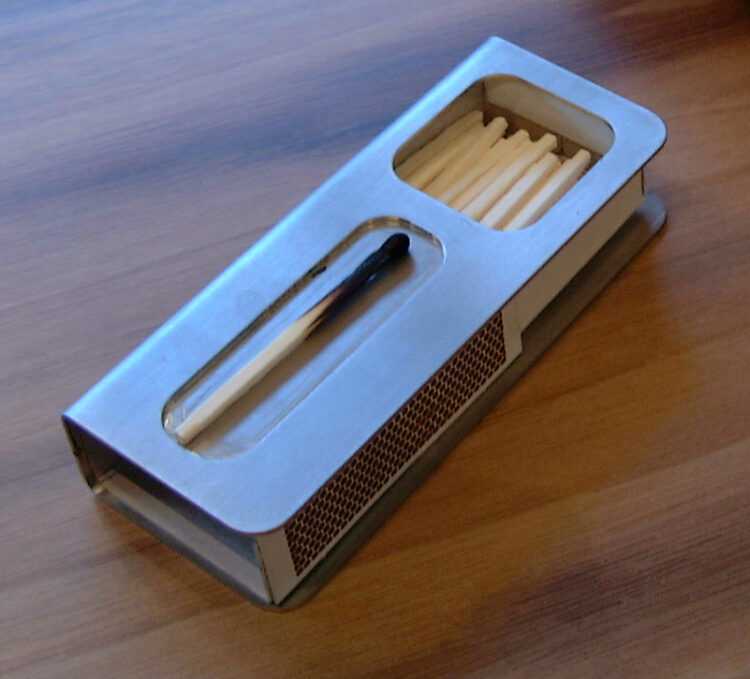 The range of Danish Daily Products takes inspiration from observation common rituals and daily activities around the house, such as placing burnt matchsticks on top of the matchbox, temporarily and proudly displaying a postcard or photo, decorating matchboxes or placing one's keys down where one thinks one will remember.
The growing accessibility of Laser cutting in steel factories, seen as an opportunity to batch produce products as easily as one gets photos developed from SnapySnaps 24 hour photo printing. With steel factories switching to digitally controlled production, this allows one to avoid the high start up costs or tooling costs normally incurred for having items stamped.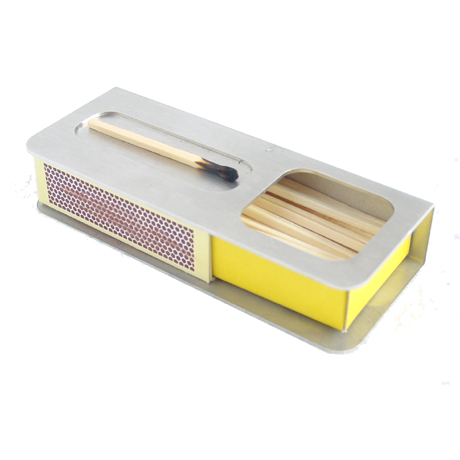 The items are laser cut in brushed stainless steel. Some items come flat and are folded by the customer, adding to the ritual. And like the Lamps the products focus on the user adding to the items, the items being secondary elements facilitating the daily task rather than taking central stage as designer products.
Strike matchbox sleeve (4 x 10 x 2 cm)
A Special place (10 x 25 x 6 cm)
Picture Frame
Book End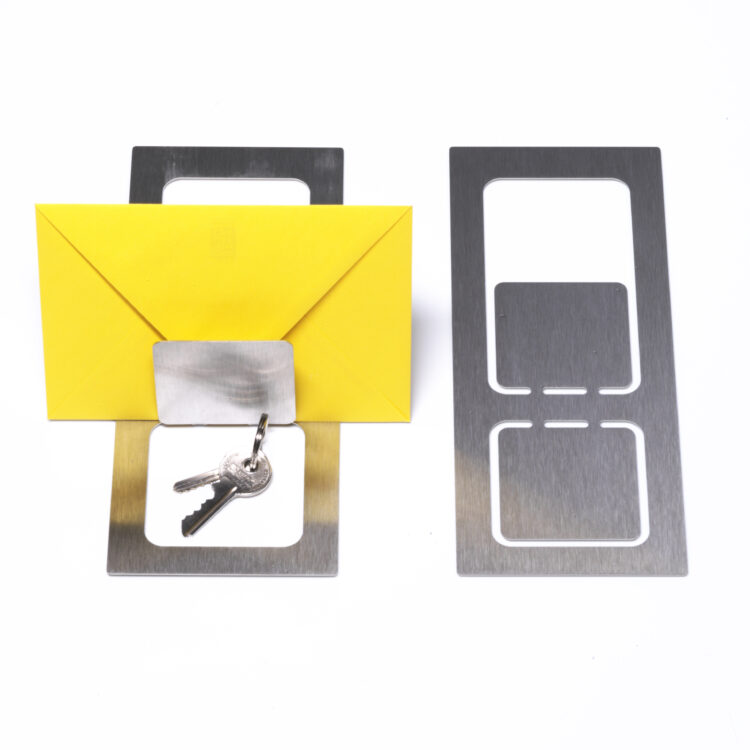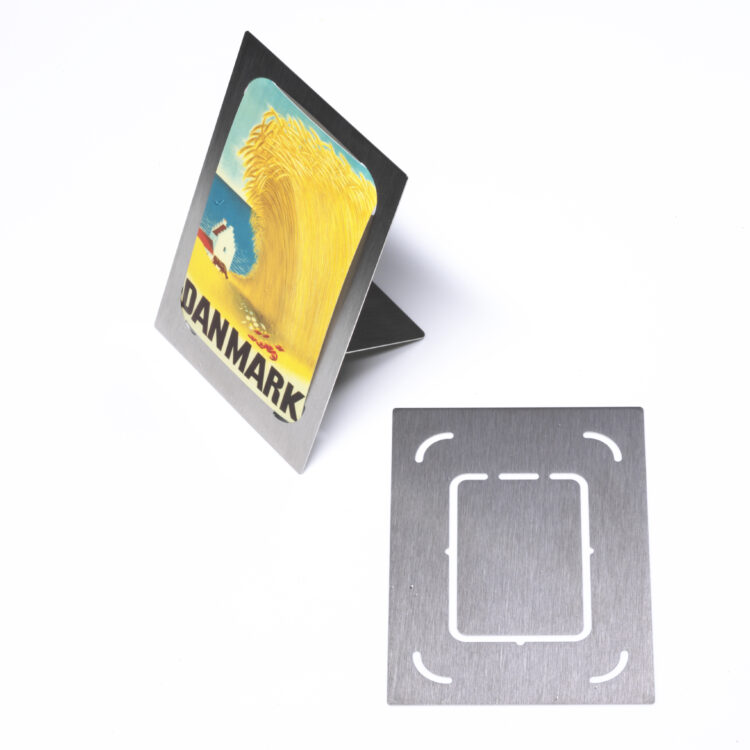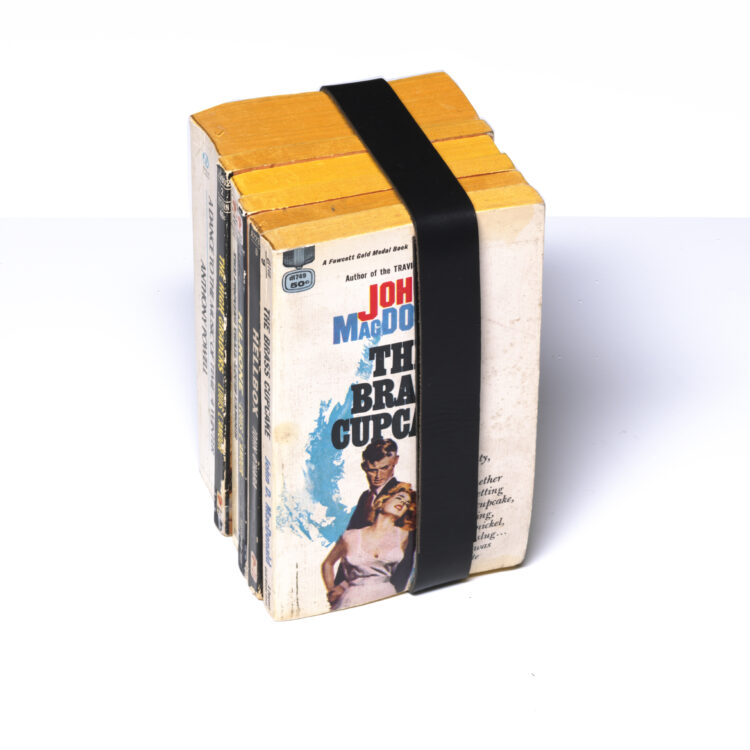 Materials: Brushed Stainless Steel. Leather.
Production / Technique: Laser Cutting. Trunk Press Folding. Social rituals.
Dimensions:
Dissemination:

Biennale International Design, 2000: 'Danish Daily Products'. Saint-Etienne
Stockholm Furniture fair, 2000: 'Danish Daily Products'. Stockholm
Copenhagen Furniture fair, 2000: 'Danish Daily Products'. Bella Centre, Copenhagen
100% Design, 2000: 'Danish Daily Products'. London

Relating projects: DanishDailyProducts