Line Drawings II, III, IV – Culture Corporation
Design: Claus Bjerre, Ditte Hammerstrøm and Jeremy Walton. (Culture Corporation)
Intervention: Röhsska museet, 2005. Real Craft In Dialogue. Sweden.
Plain MDF boxes with dowel pins protruding from the sides. The dowel pins are laid out to represent an archetype of a chair, standing lamp, and table. String is left attached initially to each piece. During the exhibition people drew on the pieces with the string. Each person leaving their own mark, filling in, making patterns, random tying, etc. One person would respond to another, creating often predictable 'I am going to do something different' or surprising details of concentration and commitment.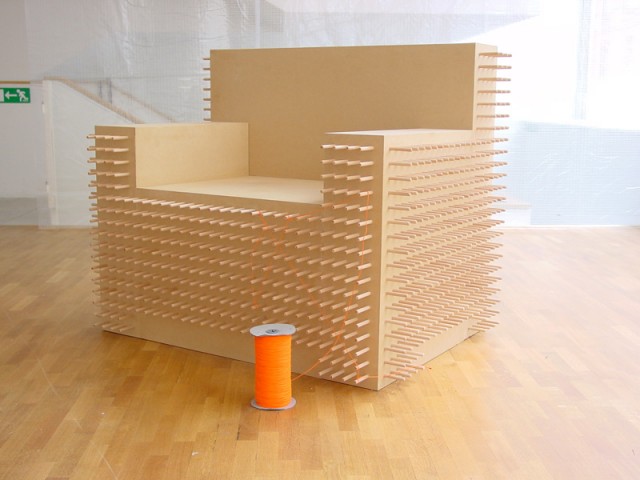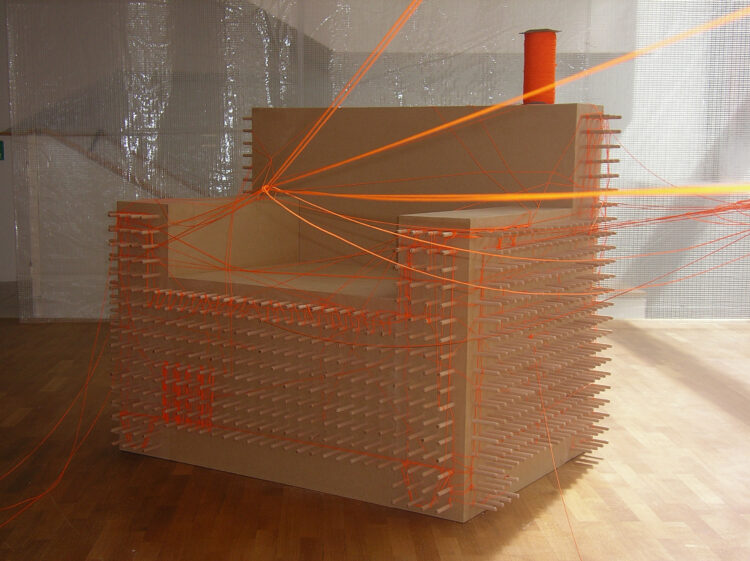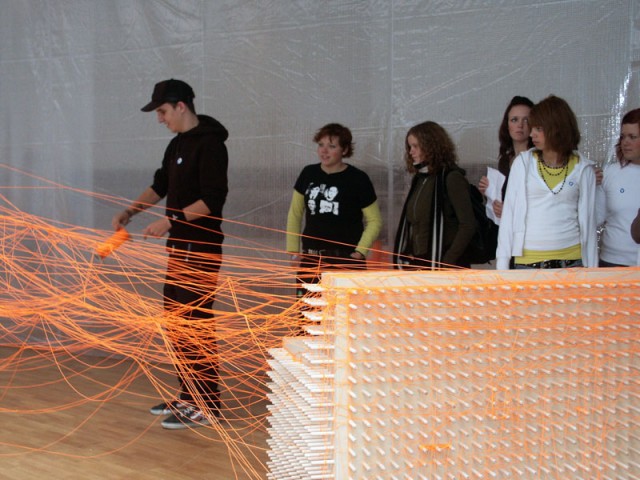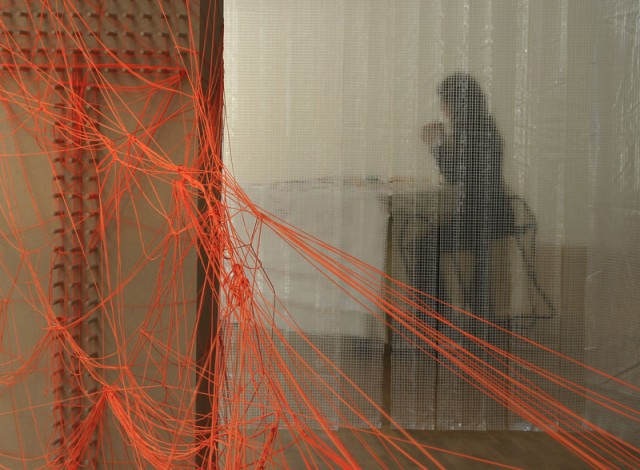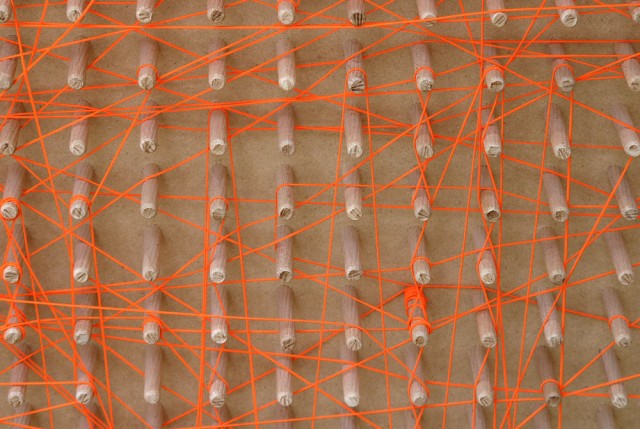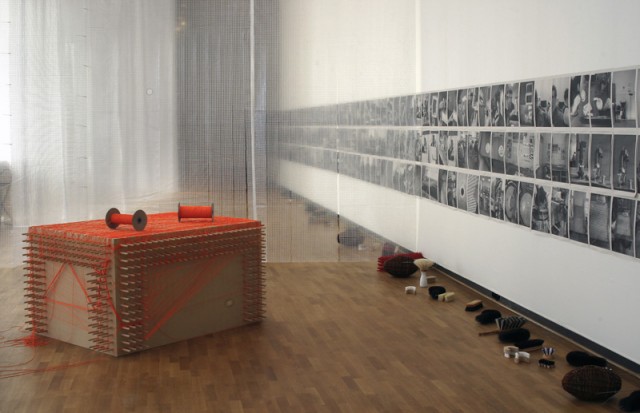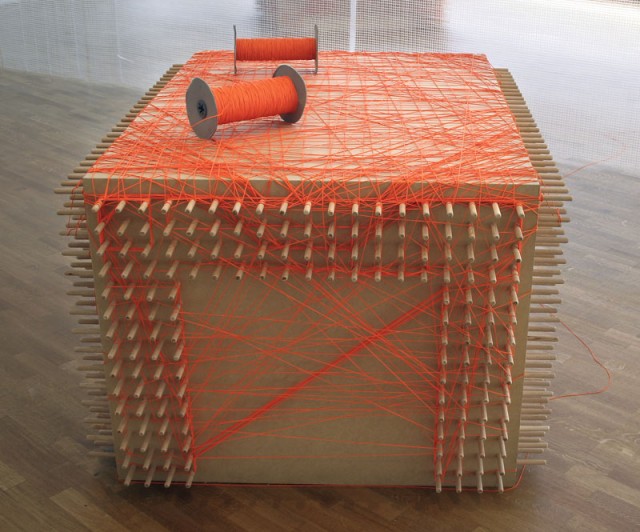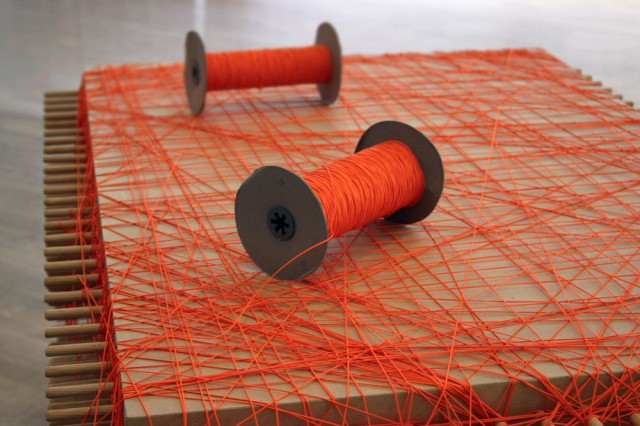 Material: MDF, Beech Dowel pins, Nylon
Production / Technique: Line drawing, Co-production. Predictability.
Dimensions:
Dissemination: Röhsska 2005: 'Line drawings II, III & IV'. Culture Corporation. Real Craft in dialogue, Götenborg