Line Drawings VII – Culture Corporation
Design: Claus Bjerre, Ditte Hammerstrøm and Jeremy Walton. (Culture Corporation)
Intervention: Danish Design Centre, 2006. Honey I'm Home exhibition.
Within a room, a three sided technical drawing of a chair and ceiling lamp is laid out on the sidewalls and the back wall using hooks. String is then used to draw within the space and the possibilities laid out by the original 2d drawing. People visiting the exhibition are invited to participate, we give up the control of the form, over time a drawing of a chair forms where different peoples lines commonly overlap, it is hard to avoid. Even besides the people who predictably try as they might to break out of the convention and be, so called creative, yet predictably so. A common form prevails predicted by the Orthogonal projections.
The overall drawing can support the weight of several people. (photos to be added).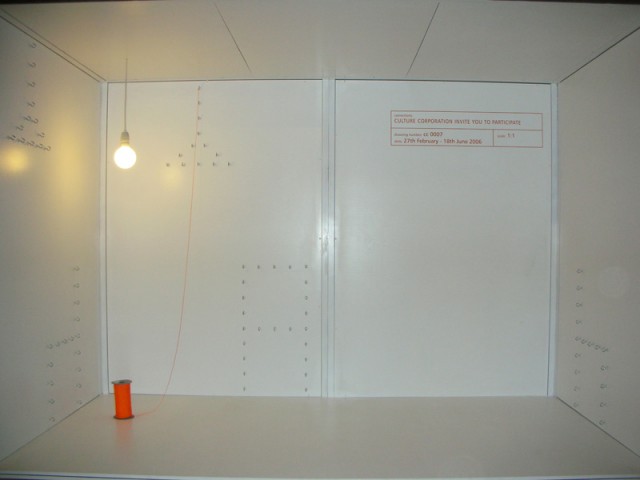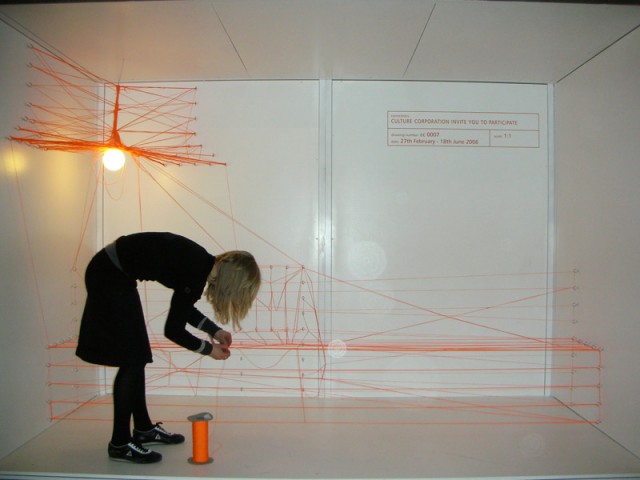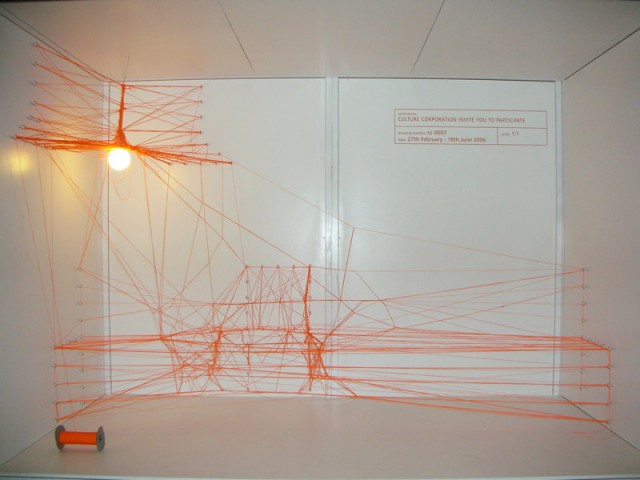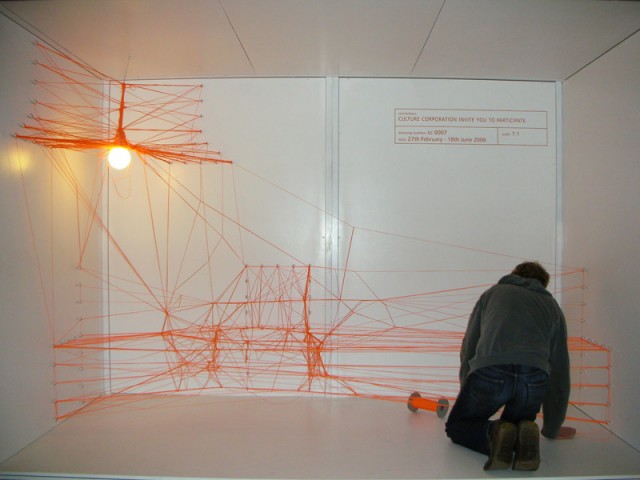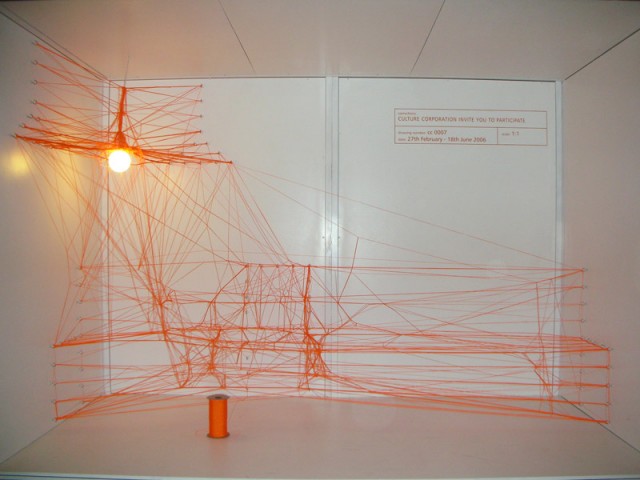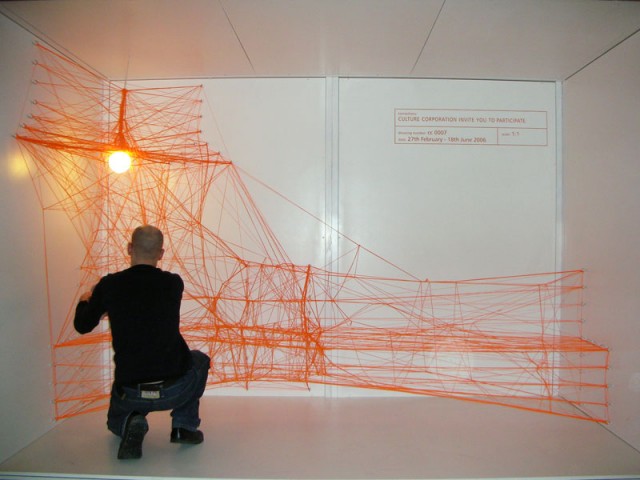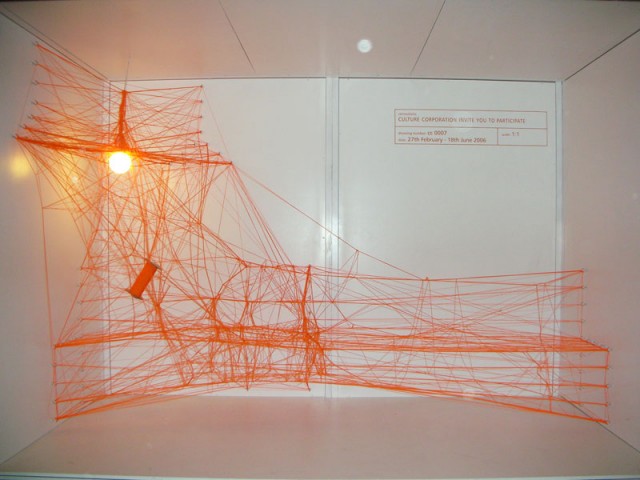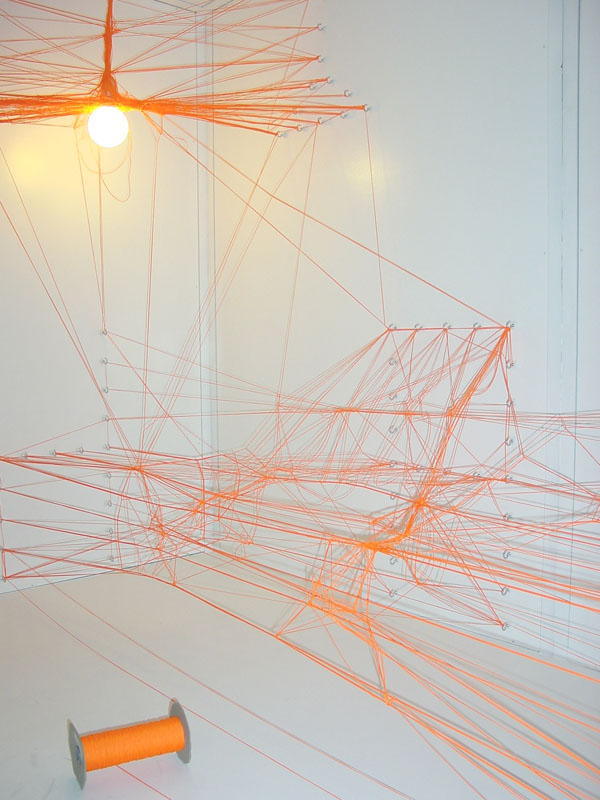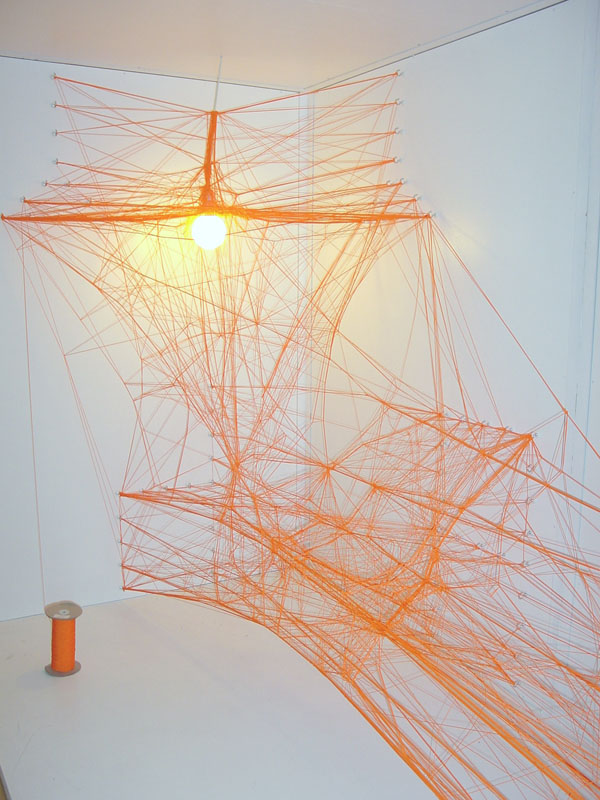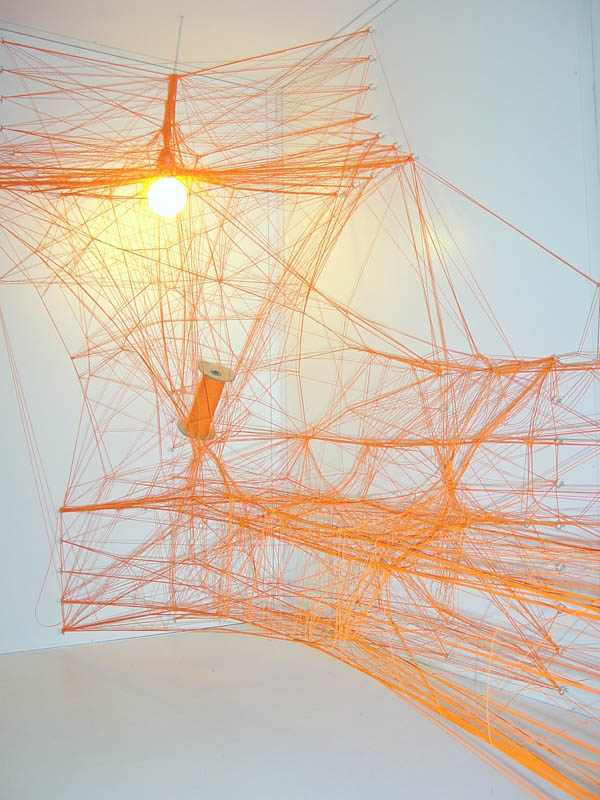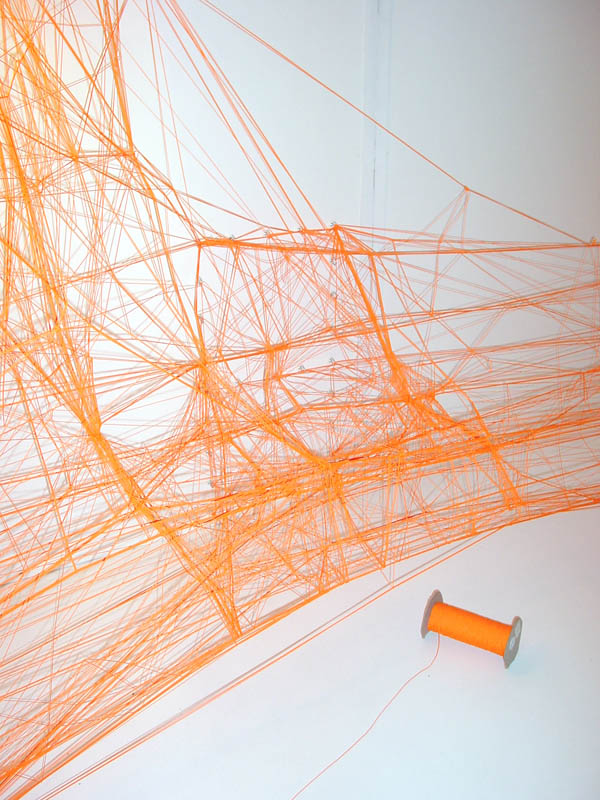 Line drawing V and VI are models used to test how much of a line drawing would emerge through the influence of different participants.
Material: Nylon (to be confirmed)
Production / Technique: Line drawing, Co-production. Predictability. Orthogonal projections.
Dimension:
Dissemination: Danish Design Centre 2006: 'Line drawings VII'. Culture Corporation. Hi Honey I'm home. Copenhagen
Relating projects: Culture Corporation. The bench is yours, Line drawing.