Offline pinball – A solid tactile offline experience
Design By Jeremy Walton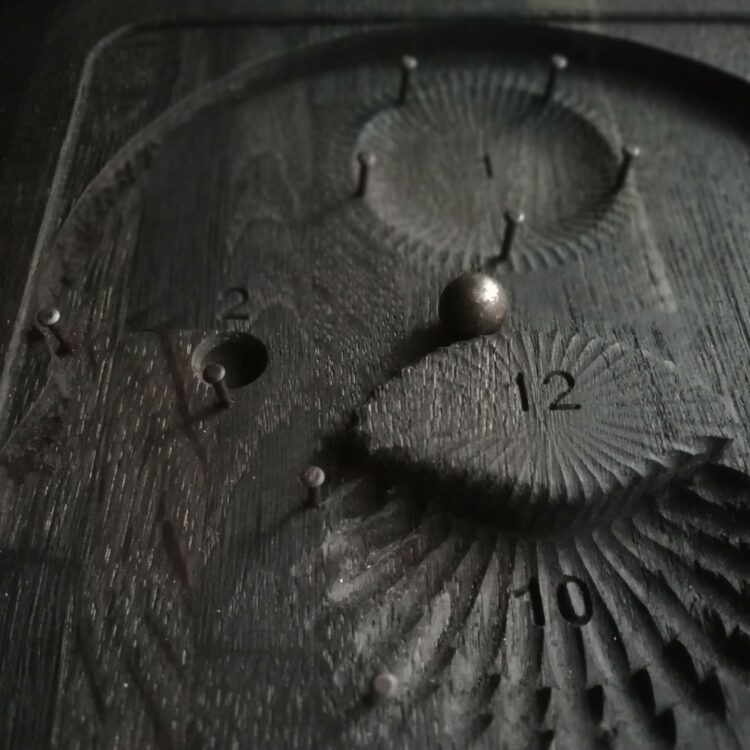 I make solid wood Offline pinball boards, based on the old bagatelle pin and ball game. I instead carve the board in solid wood, using digitally controlled milling. This allows me to bring extra elements into the game, such as ball catchment hollows, 3d elements and surface texture. Adding physically responsive haptic sounds and crafted tactility to the board. My aim is to create a crafted artefact that is worthy of being hung on the wall, between playing.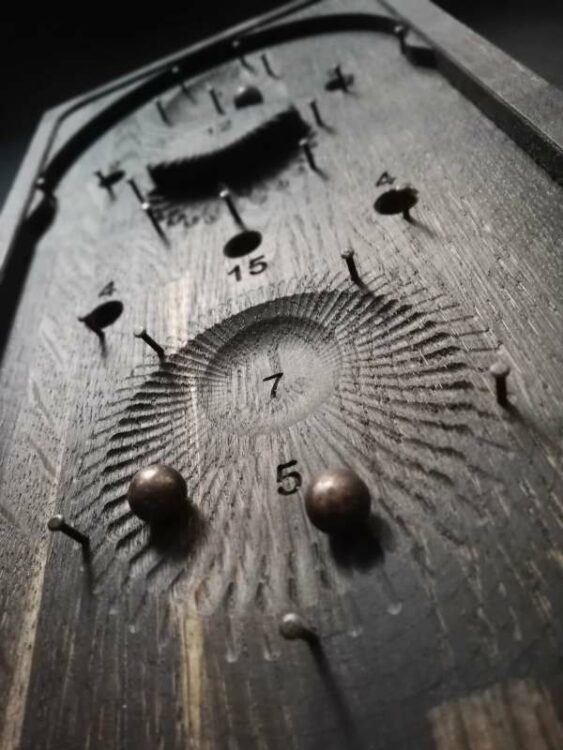 Let me just point out, that you can't be sure of your points until your turn is over. As some of the ball catchment hollows and 3D elements, are such that a proceeding ball can dislodge a previous ball, resulting with multi balls in play. On occasion a ball returns to the launcher, an extra ball in pinball terms. It is so exciting, tactile and includes adding numbers up manually, if you use your fingers, like i do.
I've been working with these for over a decade and until recently had been over designing them, getting carried away with the potential of carving figures into the board. I've now waterered this down to this simpler version. I've explored the use of different wood sources, including the use of salvaged kitchen tops, chopping boards and 80 year old pine commonly found in old Copenhagen apartment wall construction. By controlling the quantity of tool passes the digitally controlled tool makes, I can enhance surface texture in the board, adding to the sounds. Get in touch to be on the waiting list.
Material: Various solid woods, oak, beech, pine.
Production / technique: CAD Fusion software, 3 axis cnc, hand finish – lovingly hammering nails in.
Dimensions: 20 x 62 x 4 cm. with unique variations.
Dissemination: Øregaard Museum, 2015: 'Bagatelle'. SE-Petit. Copenhagen
Relating projects:

Bagatelle – a decorative little nothing.