Shelving Beams – hidden bookcases
Design: Jeremy Walton
Partners: Københavns Møbelsnedkeri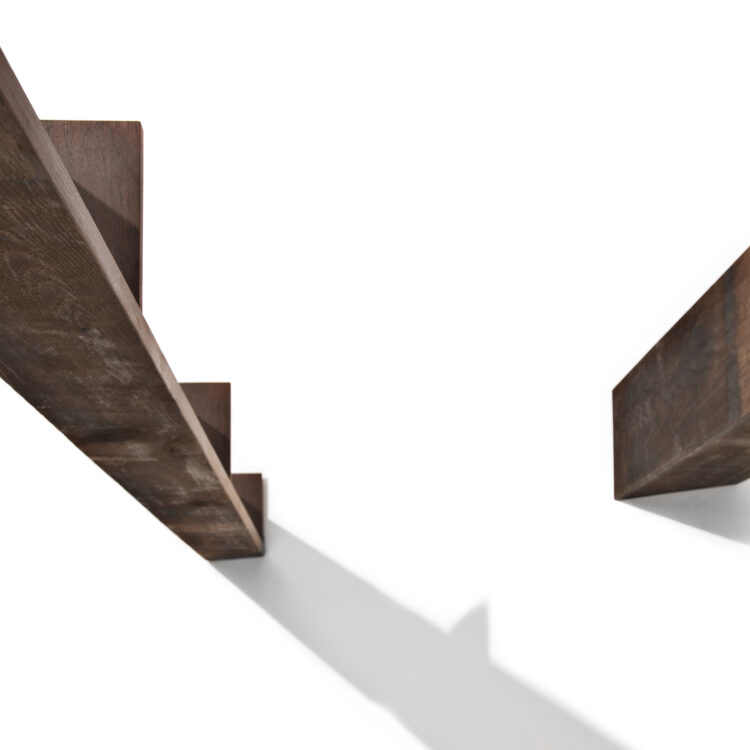 Shelving Beams – sculptural elements that play with the charm of architectural elements normally found in old buildings, while having a functional use and utilising overhead space.
From the larger area of the room the beams look to be rough beams, while on the inner sides the beams are open shelving, suitable for books and what you might keep on a shelf. The shelves can be hung either horizontally diagonally across a room from a corner. Or from wall to ceiling as a flying beam. There are two lengths.
We used smoked oak wood throughout the construction of the piece, with the outer edges rough cut against the finally finished inner surface.
Inspired by the restoration of the old industrial buildings in the area, that expose the charm of our working and utilitarian roots, set against the shiny facades of the developing quarter. Space is at a premium and if you can't fit a pair of step ladders into a cupboard, then fit the cupboard into the step ladders.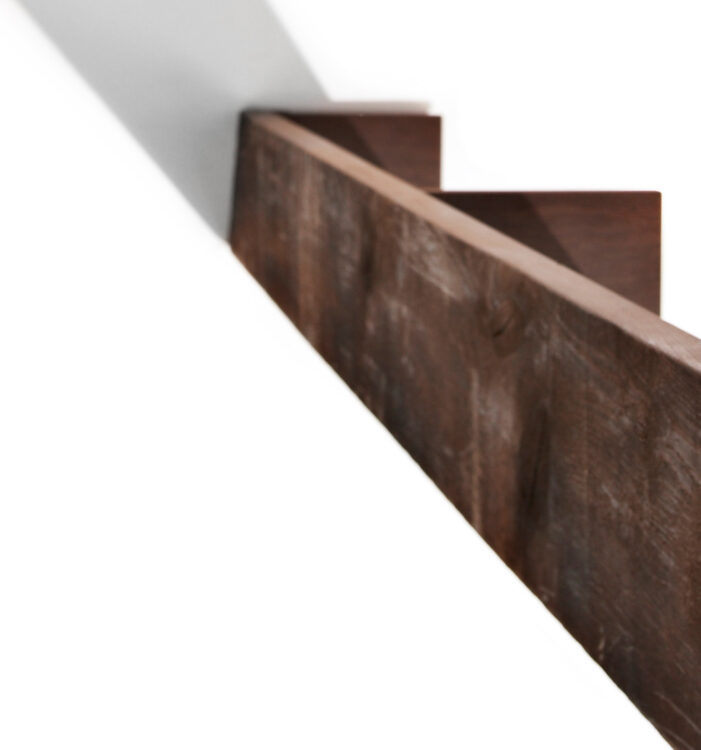 Designed in conjunction with the Danish SE 50/50 exhibition (Cabinetmakers Autumn Exhibition). The theme was to look at the working relationship between designer and maker. Which is what established the idea for the Global Made Local business model. Which, briefly, was to develop designs that required no tooling setup, allowing for drawings to be shared globally between independent cabinet makers, allowing them to have a larger selection of designs, but still keep production local.
Material: Smoked Oak, leather, formica.
Production / Technique: Carpentry
Dimensions:
Dissemination: Rundetårn, 2008: 'Global Made Local'. SE-Fifty Fifty. Copenhagen
Relating projects: Global Made Local, Utilitarian Veneer, Allerød Slant