The Bench Is Yours III – Culture Corporation
Design: Claus Bjerre, Ditte Hammerstrøm and Jeremy Walton. (Culture Corporation)
Intervention: Glentavejplads Nørrebro Kvarterløft NV, Copenhagen.
This is the third bench in the concept of inviting local communities to participate in building a bench with locally sourced wood (donated from the urban community – urban driftwood). The Bench is yours consists of a starting block, of an archetypal seat and back, with the text 'the bench is yours. Build further' engraved in the back. Initiation is typically organised in intervention events supporting local residents to build.
It is a particularly charming bench, it is solid and direct in its approach to trying to be a bench. With less creative designers, but a variety of locals passing by and getting involved. This has meant that it is not challenging the concept of a bench, but just trying to be one. Which makes for a refreshing originality.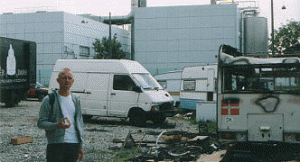 About the Glentavejplads project: The space is a corner of land adjourning railway track banking. The visual artists Marie Markman, Jesper Dyrehauge and Nis Rømer initiated the Glentavejplads project because of their interest in the design and functionality of public spaces. They have taken waste land and given it to the local people along with encouragement to take community initiative.
In 2002 they stopped a 10 year rental contract of a private car dealer on the plot. Later had the old cars and junk removed in collaboration with people from the neighborhood, House for the Homeless and "Kvarterløft NV". Exchange of ideas and debate with local residents then went on to implement the communal green space with the help of people from the area.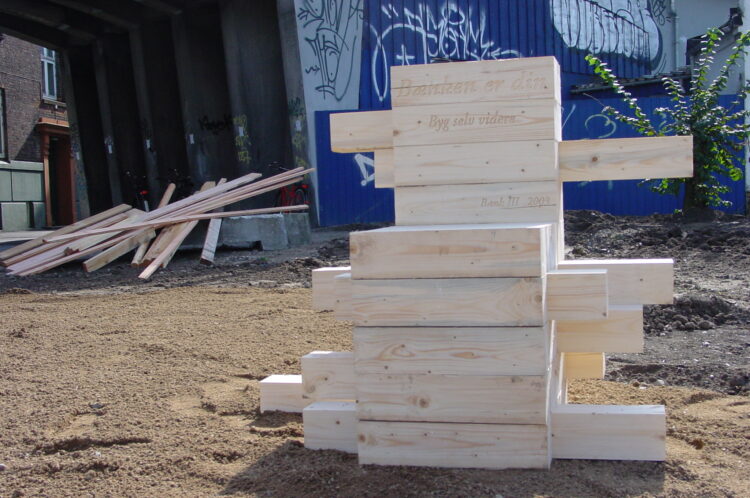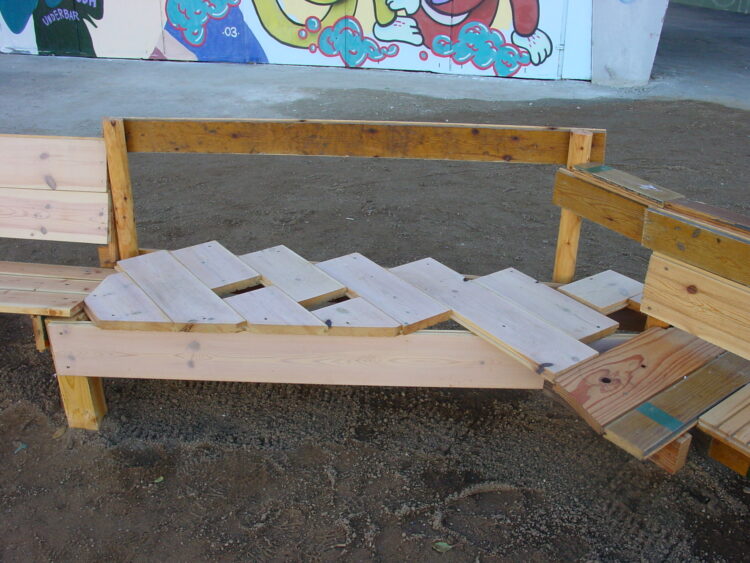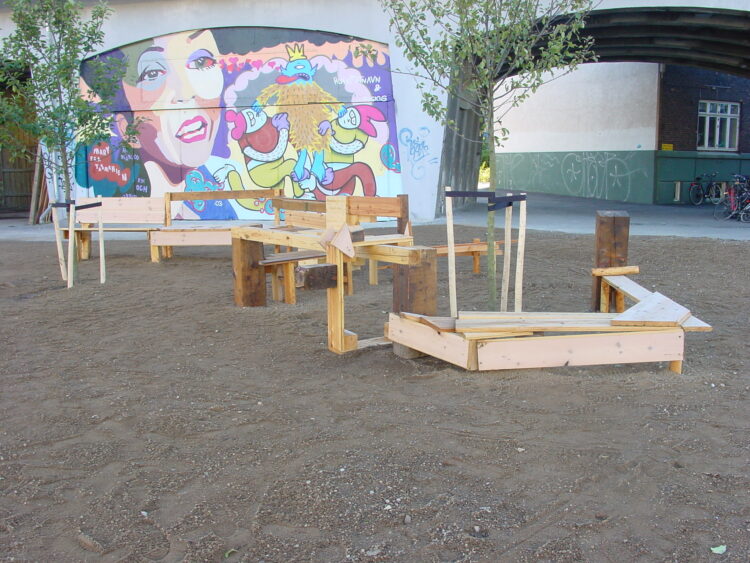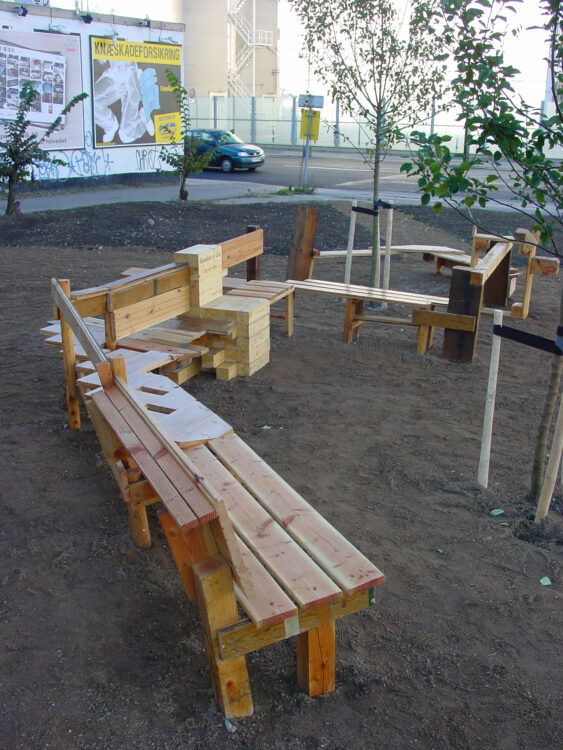 Materials: Locally donated wood.
Production / Technique: Local facilitation, Bodging, Intervention.
Dimensions: Block 50 x 50 x 80 cm
Dissemination: Glentavej Plads 2003: 'The bench is yours III'. Culture Corporation. Quarter Lift northwest. Copenhagen
Relating Projects: Culture Corporation, Bench is yours.