Copenhagen Culture Night at The Museum of Copenhagen – Trash in the City
Design: Jeremy Walton
Partner: The Museum of Copenhagen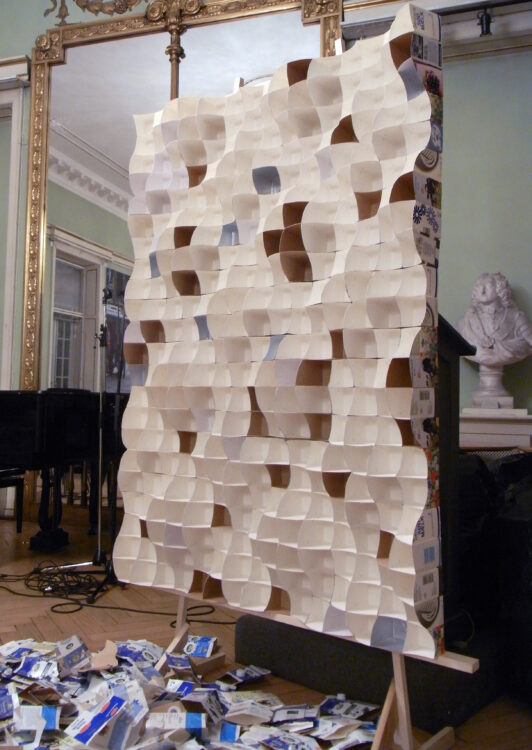 On the night of the opening of the exhibition 'Trash in the City', at the Museum of Copenhagen and coinciding with Copenhagen Culture Night, I shall be running a Neo Tramp Art making workshop. Here my milk carton wall displays will be on show and people passing through the museum will be able to cut up milk cartons and contribute to a new wall display. Plus make their own mini wall displays using leftover brochures that have been collecting dust in the museum store rooms.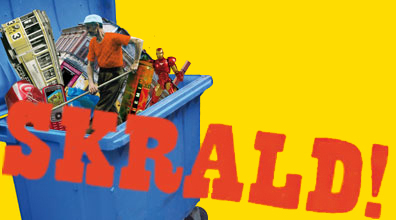 Also in the actual 'Trash in the City' exhibition are included my Dialogue stools, made from discarded stools found in the city.
Material: Milk Carton laminated paper and plastic film.
Production / technique: One person free style cuts the milk carton. The next person traces and duplicates the previous cuts and continues to add their own to the remaining sides. The milk cartons are stapled together further growing the co-produced wall display.
Dimensions: variations.
Dissemination: Museum of Copenhagen. 2011. Trash in the City. Copenhagen.
Relating projects: Design You Make. Wall display.