Untitled Bent Bars – Exploring the meaning of making, together with prison inmates
Design: Jeremy Walton
Partner: Herstedvester Prison.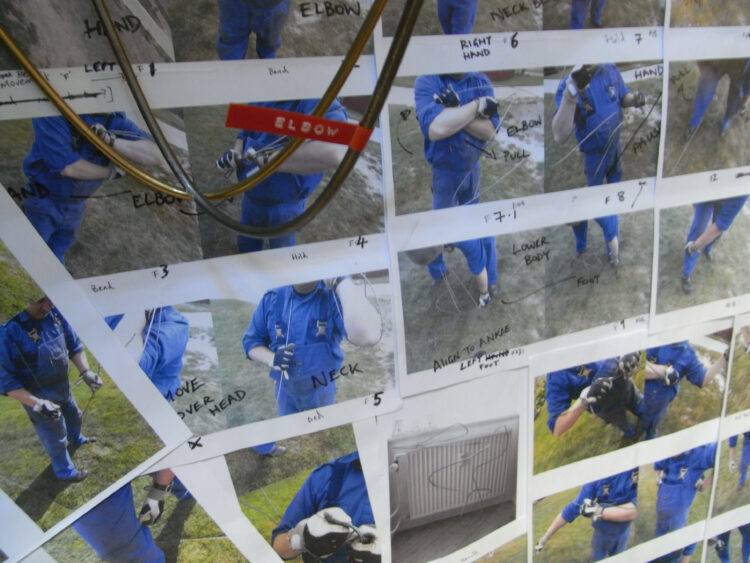 Exploration into 'Aligned Production', a production process in flow. I've been bending bars together with inmates working in the metal workshop at The Institution at Herstedvester in Copenhagen. Exploring what gives meaning to the maker. Trying to work out a production process that involves bending metal free of tooling. Instead only using the body as a tool. This has developed into a kind of 'Aligned Production' method, it becomes a flowing movement, like a daily Thai Chi exercise.
Left hand over right, neck, neck, elbow, right knee, left calf. The aim is a flowing movement where the work is not put down. So far it works to some extent, We have been trying to repeat the movements to see if the results are consistent, but it takes some amount of focus by the maker. High dive, treble flip back, off a springboard type focus. But I'm told that this is a positive experience.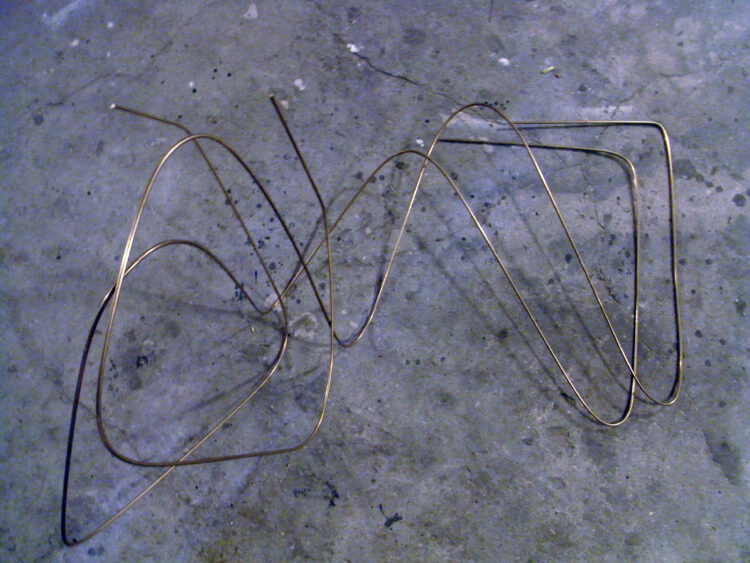 It is this positive experience for the maker that is in focus, it comes first. From this a flowing body movement can be developed. Functional items can be developed later, eventually.
However we did start the exploration with a functional product in mind, just in case it was necessary. But it soon got put to one side. My plan now is to take up Thai Chi and high diving before going too much further into the functional product. First I need to find out just how positive an experience it is, hitting water at the wrong angle again and again from a height.
The 'Untitled Bent Bars' are part of the SE 2012 Exhibition with the theme Sculptural Furniture. This was the starting point for the project. Wanting to take the focus away from the showroom desirability of the end furniture piece, with people questioning if they would buy it or not. Instead I'm asking if the initial act of making gives any meaning and if one really wants to buy that?
Date: 2012
Material: Steel, brass wire, gauge 4mm to 6mm. & Common garden wire.
Production Technique: Aligned production body flow.
Dissemination: SE-design 2012. Sculptural furniture. Thorvaldsens Museum, Copenhagen.
Related projects: Warp & Weft – SE textile…