Water Drop – milk carton wall display
Design: Jeremy Walton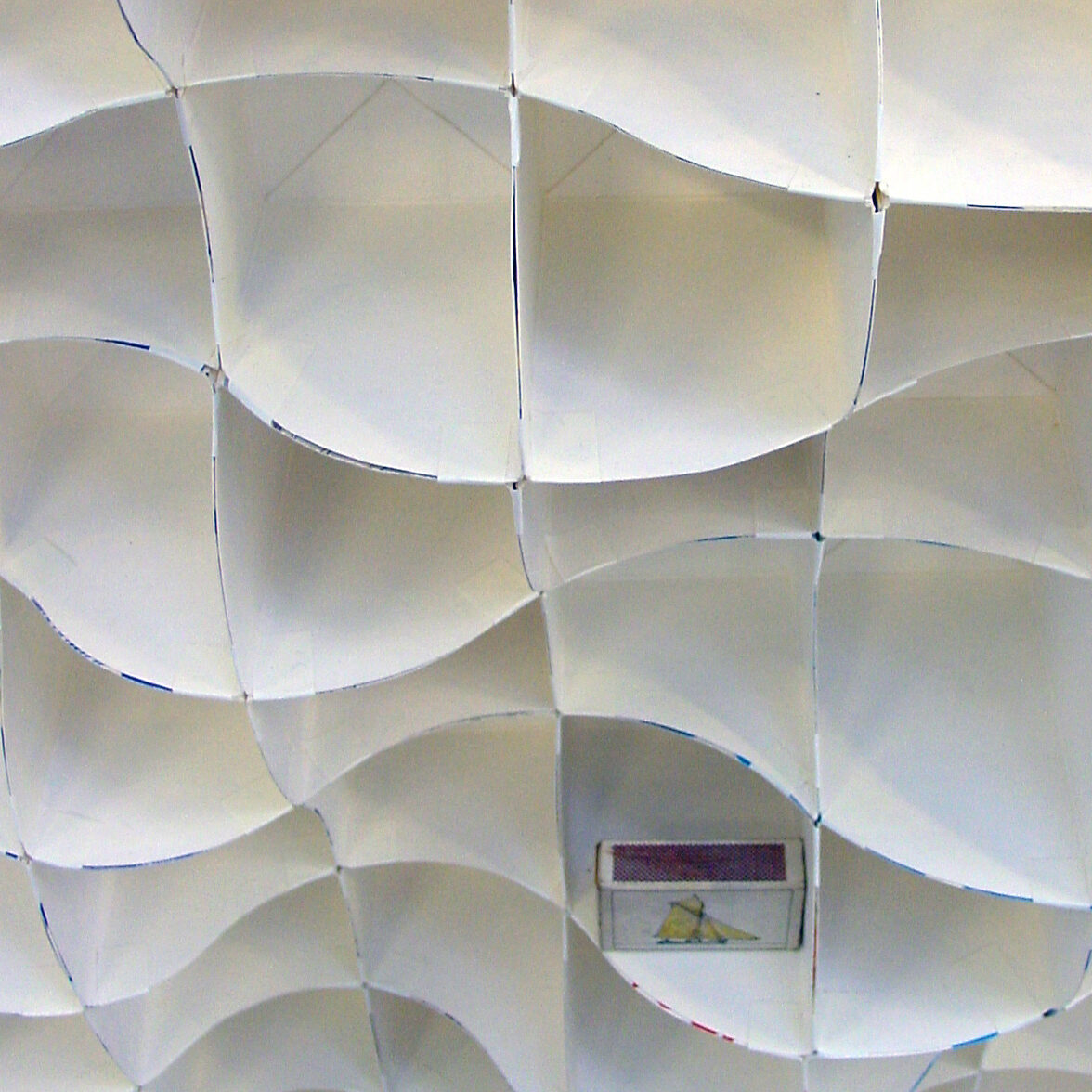 The Water Drop hangs on the wall and acts as a wall display for keeping small treasures. It is based on the old drawers once used by printers for keeping letter stamps. Known as Type Case drawers, people salvage these drawers and hang them on their walls as small display cabinets. "A lifetime of memories in a year's worth of milk cartons".
The Milk Carton Wall was made in response to the SE 2007 exhibition with the theme to design a furniture piece for when I myself am old. I focused on the idea of being active and wishing to still be making things in an accessible and affordable manner, which lead to sourcing locally available materials and developing available design for all, irrespective of income.
From this project came a series of DesignYouMake craft eBooks, that focused on design as knowledge that could be transferred electronically and made locally, with the act of making being a large value and meaning in the product.
The development process involves using 3D computer aided drawing technology. Within the digital space i create individual Tetra Pak milk cartons, 484 of them, these then manipulated within the computer programme. Each milk carton is then extracted and turned into a 2D line to be used as a printable paper template on a real milk carton. Plus some careful notation and numbering.
As the water drop is a circle I needed only to extract 1/8 of the templates from the 3D drawing, reverse them for 1/4 and then repeat four times.
Material: Milk Carton (paper and layer of sugarcane ethanol polymer)
Production / Technique: Template and cut. CAD drawing.
Dimensions: 160 cm x 160 cm.
Dissemination: Factory for Art & Design, 2007: 'Design You Make'. SE-Furniture for the aged. Copenhagen
Relating Projects: DesignYouMake, Wall Display, craft eBooks